College Park Woman's Club
Kentucky Derby Fundraiser Hat Contest Winner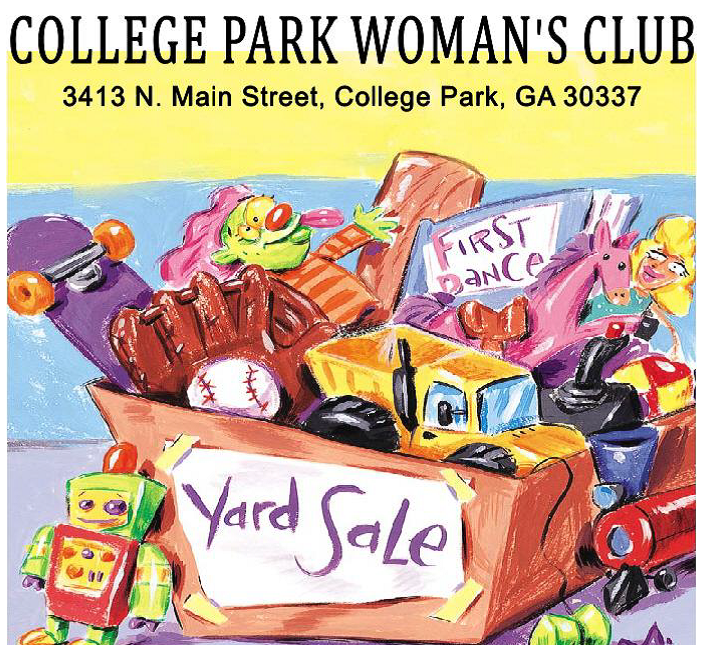 Annual Yard Sale Fundraiser
Back-to-School Bonanza: Backpacks, Cookout and Pool Party
Fashion Show Luncheon
Botanical Gardens Outing
Membership Tea
Community Cookout
Christmas at the Club
Community Halloweenie Event
Blankets for College Park Healthcenter and Soldiers' Angels
College Park Police Department Trunk-or-Treat
Join the College Park Woman's Club! Click HERE.
President Stephanie Jones
First Vice President Sandy Causey / Novia Lindsay
Second Vice President Leann Lovas
Recording Secretary Sandra Hunter
Corresponding Secretary Vanessa Erbrick
Treasurer Karen Corbin
Parliamentarian Tina Deaver
Auditor Idie Clement
General Meeting Dates and Events
through May 2021
Membership Meetings, 4th Tuesday at 7pm via Zoom
https://us02web.zoom.us/j/82621162975
January 26 "Welcome to 2021"
February 23 "Among The Maasai" featuring author Juliet Cutler
March 23 "Girl Power" with Tonya Austin
April 27 "I Wear So Many Hats!" Kristi Evans
from Manchester Arms Pub
May 25 Memorial Service
Business Meeting 6 - 6:30pm
Memorial Service 7 - 8 pm
Camellia Hall (In Person)
Virtual Meeting (Zoom)
​
May 31 PAY 2021-2022 DUES
Board Meetings
through May 2021