College Park Woman's Club
Kentucky Derby Fundraiser Hat Contest Winner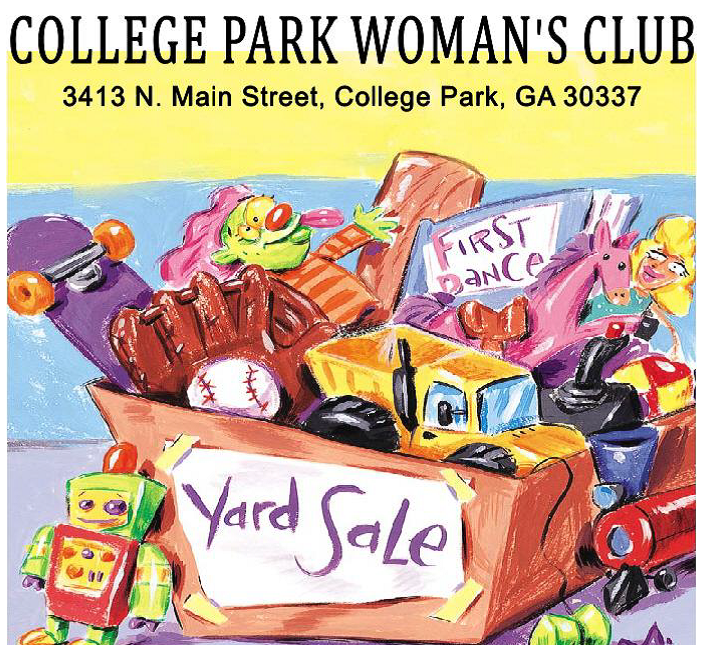 Annual Yard Sale Flyer
Back-to-School Bonanza: Backpacks, Cookout and Pool Party
Fashion Show Luncheon
Botanical Gardens Outing
Membership Tea
Community Cookout
Christmas at the Club
Community Halloweenie Event
Blankets for College Park Healthcenter and Soldiers' Angels
College Park Police Department Trunk-or-Treat
Here is a list of Member Events that the College Park Woman's Club sponsors or participates in every year. If you would like more information about Membership, click here.
​
​
Member Events
September
Membership Tea

October
Halloweenie, hot dog sale and candy give-away for local children

November
Community Celebration of Veterans
Community Thanksgiving Service

December
Breakfast with Santa

January
"Welcome to 2021"

February
"Among The Maasai" featuring author Juliet Cutler, online book discussion

March
"Girl Power" with Tonya Austin
​
April
"I Wear So Many Hats" with Kristi Evans from Manchester Arms Pub
​
May
Memorial Service and Business Meeting
Business Meeting 6 pm - 6:30 pm
Memorial Service 7 pm - 8 pm
Camellia Hall (In Person) and Virtual Meeting (Zoom)