Kentucky Derby Fundraiser Hat Contest Winner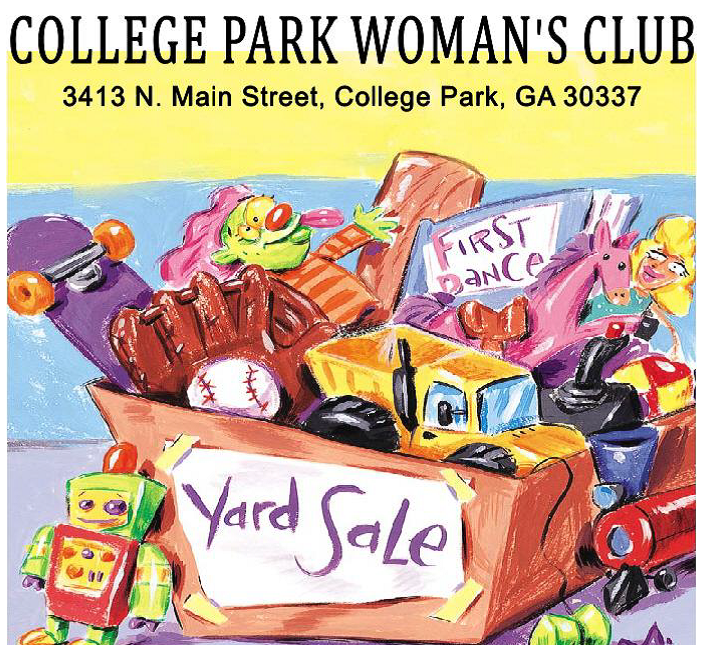 Annual Yard Sale Fundraiser
Back-to-School Bonanza: Backpacks, Cookout and Pool Party
Fashion Show Luncheon
Botanical Gardens Outing
Membership Tea
Community Cookout
Christmas at the Club
Community Halloweenie Event
Blankets for College Park Healthcenter and Soldiers' Angels
College Park Police Department Trunk-or-Treat
Special Members Only section coming soon!
President Alicia Rylander
First Vice President Sylvia Pace / Jennifer Collins
Second Vice President Sandy Causey
Recording Secretary Sandra Hunter
Corresponding Secretary Julie Askew
Treasurer Karen Corbin
Parliamentarian Idie Clement
Auditor Tina Deaver
General Meeting Dates and Events
2019 - 2020
August 20 Meeting at College Park Elementary School
September 17 New Member Meet & Greet
October 15 "Determined to Succeed!"
October 31 Halloweenie
November 9 Veteran's Day Service
November 24 Thanksgiving Day Service
December 14 Breakfast with Santa
January 21 "How's Your Strength"
February 9 Valentine Making
March 17 "I Wear So Many Hats"
March 26 "Tea with Old Bags" - Silent Auction Fundraiser
March 29-April 4 Yard Sale
April 21 "Girl Power"
May 19 Memorial Service and Installation of Officers
May 31 PAY 2019-2020 DUES
Board Meetings
2019 - 2020
September 9
October 15
November 4
December 9
January 21
February 9
March 17
April 21
May 5